Minn Kota electric boat motors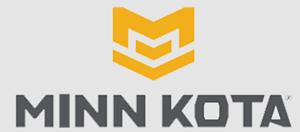 Minn Kota offers a wide range of electric boat motors for freshwater or saltwater conditions. Electric boat motors by Minn Kota are available in different strengths (measured in pounds thrust), different shaft lengths for different sized boats, as well as bow mount, transom mount and engine mount.
The best electric boat motors for Australia's conditions are the saltwater "Riptide" range by Minn Kota. They have fully encapsulated electronics, sacrificial anodes and indestructible composite shafts which are impervious to the corrosive effects of saltwater.
Hunts Marine (Sydney) is an authorised Minn Kota Service Centre. Now not only can we look after the installation of your new engine but we can now take care of any service and warranty requirements. For more information contact the accessories department on 9546-1324 or email accessories@huntsmarine.com.au
---