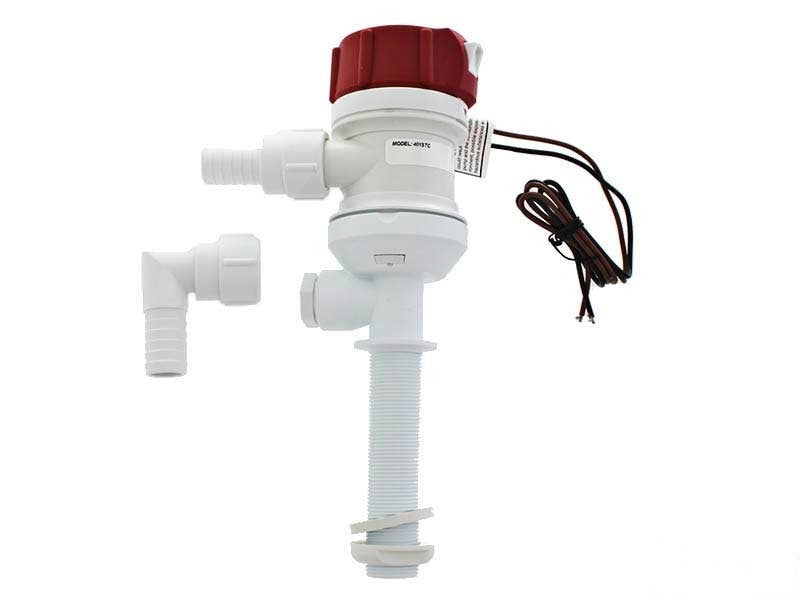 Rule 500GPH, 800GPH and 1100GPH Live Bait Tank Pumps - Straight.
$113.00
These Rule thru hull live bait tank pumps are a great product and are what we use a lot of the time in our workshop. The outlet swivels 360 degrees so there are no issue with positioning. There is a 2nd outlet port available located below the pump motor for use for an optional deck wash so you only have to have the one fitting through the boat. Outlet size is 19mm or 3/4" for the 500 and 800 models and 28mm for the 1100 model.
You might also like
X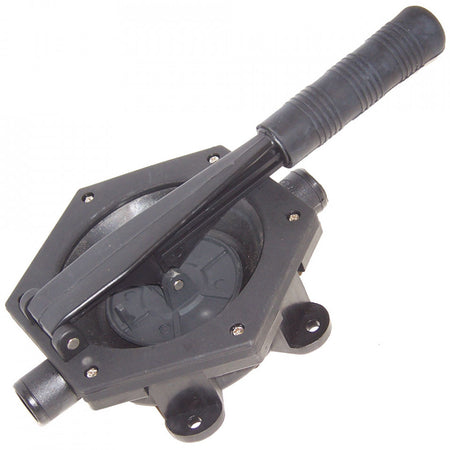 $28.00
This self priming pump will deliver approximately 35 litres of water per minute. It has a fixed handle with rubber hand grip. Inlet/outlet ports suit 25mm (1") hose.
X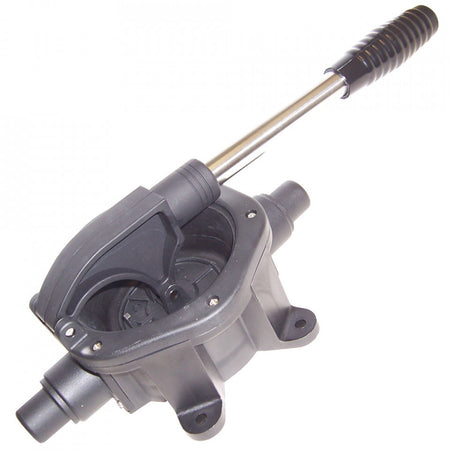 $41.00
Made from black nylon construction with a removable stainless steel handle, this self priming pump will deliver approximately 55 litres of water per minute. It has dual size inlet/outlet which suit both 25mm and 38mm I.D hose.
X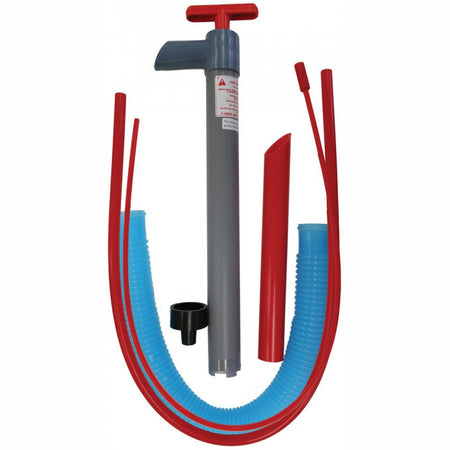 $45.00
A convenient way to pump water, diesel or oil. It also features an adaptor to pump crank case oil from engines. The pump kit comes with a 660mm x 50mm water discharge hose (blue) as well as a smaller rigid one (red) and two hoses to fit 1/2" and 1/4" dipstick tubes. It will pump about 20 Ltrs a minute and the overall length of the pump is approx 400mm. Please note: Not for use with petrol.